Your brand identity from the leader in B2B lead generation
Whether in B2C or B2B, a brand is now much more than a logo. Branding is the identity of a company. Branding is about making a promise, setting an expectation, and creating a positive perception of your product and/or service. It also represents a consistent value system and approach to doing things that a company presents to the outside world.  B2C oder B2B, ist mittlerweile viel mehr als ein Logo. Branding ist die Identität eines Unternehmens. Beim Branding geht es darum, ein Versprechen abzugeben, eine Erwartung zu setzen und eine Wahrnehmung Ihres Produkts und/oder Ihrer Dienstleistung zu schaffen. Darüber hinaus stellt es ein konsistentes Wertesystem dar, das ein Unternehmen nach außen präsentiert und das als seine Vorgehensweise wahrgenommen wird. 
The brand name (and everything associated with it) is a calling card for all that you offer. Product quality, delivery reliability, and value for money are all ingrained in the perception of this brand. Die Produktqualität, die Lieferzuverlässigkeit, das Preis-Leistungs-Verhältnis sind alle in der Wahrnehmung dieses Brands verankert.
Convincing B2B brand strategy
Branding is about finding out who you are, polishing your image, and wrapping words and images around it in order to reveal your true brand personality. You can then add that visual and verbal personality to everything you do.
B2B branding breaks new ground
Trade fairs and events are losing their relevance in B2B branding. A unique corporate identity, a high-performance website with value-adding content, and a professional and active presence in B2B networks such as LinkedIn and Xing are now the gold standard for professional B2B branding.  Content, der echten Mehrwert bietet, der professionelle und aktive Auftritt in B2B-Netzwerken, wie LinkedIn und Xing, sind für das professionelle B2B-Branding mittlerweile Standard.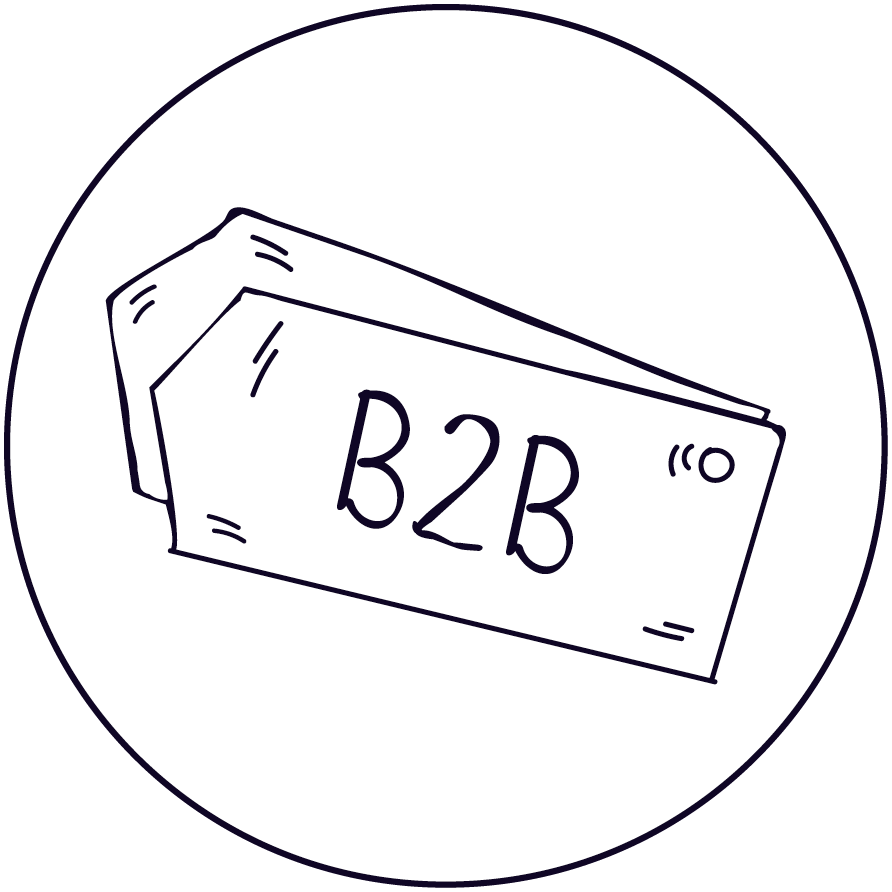 ARE YOU IN NEED OF TARGET-ORIENTED MARKETING?
START YOUR PROJECT WITH US.